Join us tomorrow- Congressman Pat Ryan C.A.R.E.S. Van September 27, 2023
Posted on: September 26, 2023 - 11:31am
Join us Tomorrow @12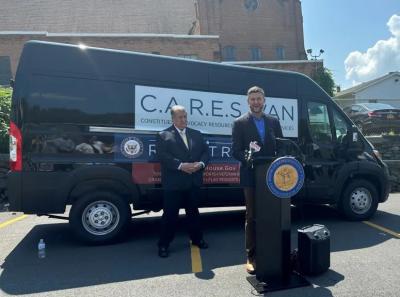 A note from Rep. Pat Ryan
It's Rep. Pat Ryan. On Wednesday, September 27, my mobile office will be in your neighborhood at the Marbletown and Rosendale Town Hall at 1925 Lucas Turnpike in Cottekill from 12:00pm to 1:00pm. My team will help constituents access earned benefits including Social Security and VA care, federal grant funding, passports and visas, immigration and naturalization services, and resolving issues with federal agencies such as the IRS. If you need any support or just want to say hi, we'd love to see you!
Too often, government support feels far away – that is why I am proud to have this mobile office dedicated to serving constituents close to their home.
Please remember that my office is always here to help if you have a question or need assistance. If you need assistance, but can't join us at the event, contact us at (845) 443-2930 or here on my website and we will do everything we can to connect you with the resources you need.
Sincerely,
Patrick K. Ryan
Member of Congress